The adverts in local papers of 100 years ago give a fascinating insight in to life at the time. The British Newspaper Archive (BNA) is a huge project which, so far, has digitised millions of pages from national and local newspapers held by the British Library. It is currently adding half a million pages a month! Although a subscription site, last year it added a million 'free' pages and will add a million more each year for the next 3 years. Many libraries subscribe to the Archive.
A few issues of the Tiverton Gazette are on the BNA but the two adverts in this article are taken from the hard copies which we house at the Museum.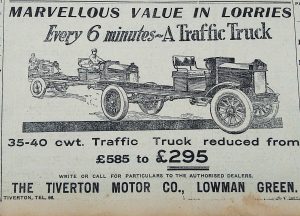 In February 1922, the Tiverton Motor Company engaged Samuel Walter Jordan as an apprentice for a period of 3 years.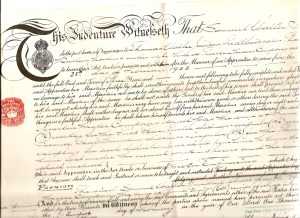 The Museum has numerous artefacts from Rossiters the Chemists, who sold this rat poison. They range from a leech jar and pill making presses to cork cutters and feeding bottles.