There are plenty of ways to get involved with your local museum.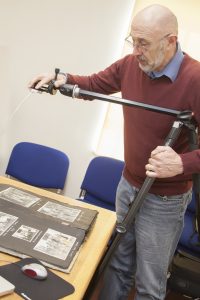 Volunteer
Without our volunteers we would not be able to open the Museum to visitors on a daily basis or to provide many of our
services. Over 50 local people currently give their support to keep the museum running. This equates to thousands of pounds of
added value to the work done at the museum in a year!
For more information about volunteering, please contact Pippa Griffith on 01884 256295 or director@tivertonmuseum.org.uk
Work Experience
We are currently unable to offer work experience opportunities. We will review this when the situation changes.
Membership
You can also get involved by making a donation by cheque through the post, or becoming a museum Member – see our Membership page for more details.


Registered charity number: 1181976